The range of spare parts offered by Baracco is wide. All spare parts are designed and manufactured to meet the customer's request, all these products are customizable according to the customer's needs.
Our products:
Under Water Dies
Watering dies
Blades for Underwater
Blades for Watering
Blades holder for Underwater and Watering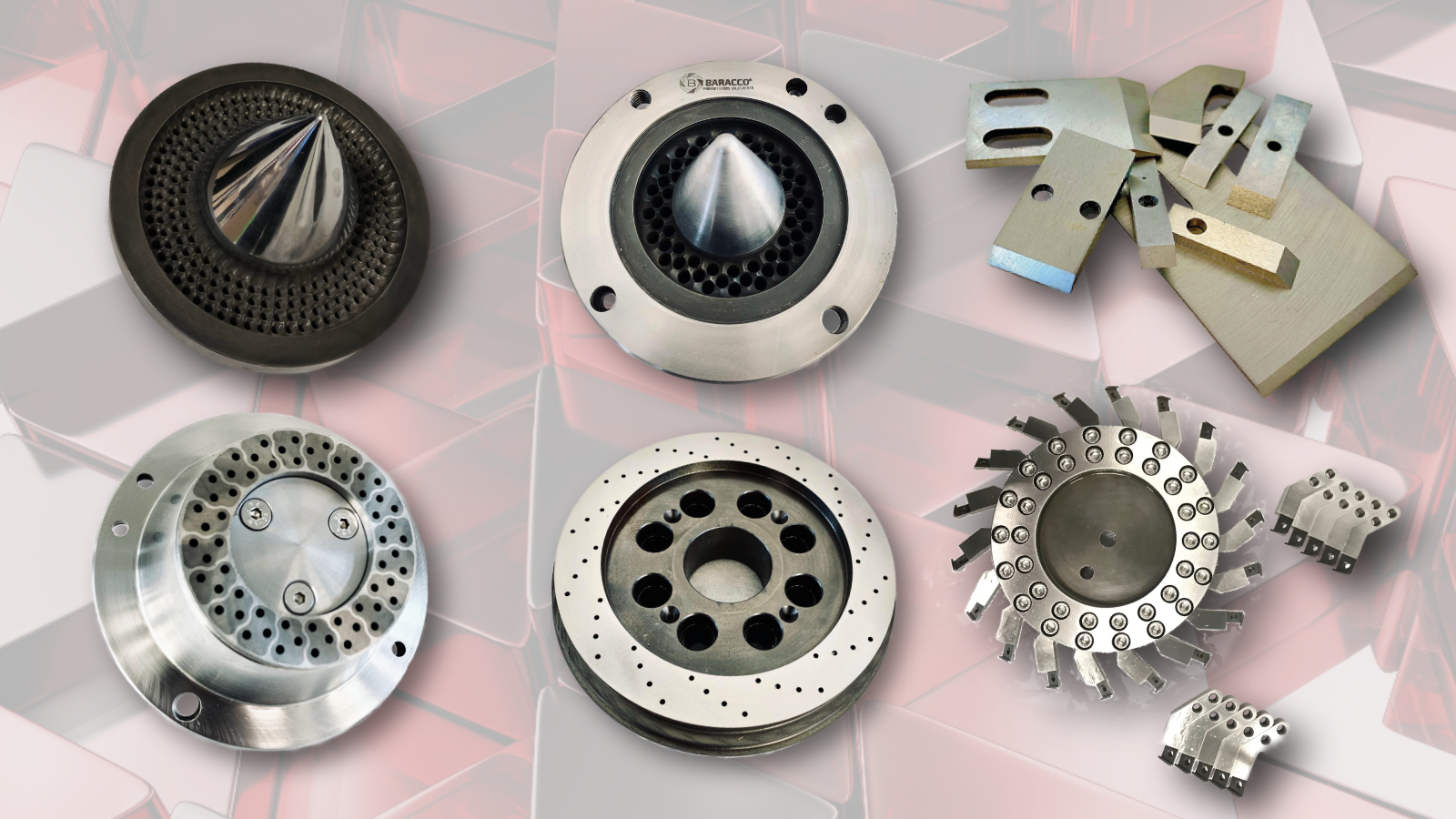 How to increase the life of your blades
In case the blade does not wear completely down to the hub but becomes dull, it is advisable to use a softer blade.
The use of dies with staggered holes improves the life of them and of the blades by distributing the contact points of the material over the whole surface of the latter.
Check the surface of the die for grooves, furrows, or chips due to wear, if necessary, rectify them.
The correct choice of materials of blade construction according to the polymer produced, will help to increase the life of the blade and die.
The benefits of quality parts service for the plastics industries:
Permanent reduction of maintenance costs thanks to the high quality of Baracco spare parts
Increased productivity thanks to maximum machine availability
Safeguard of your investment in plants thanks to the longer life of your machinery