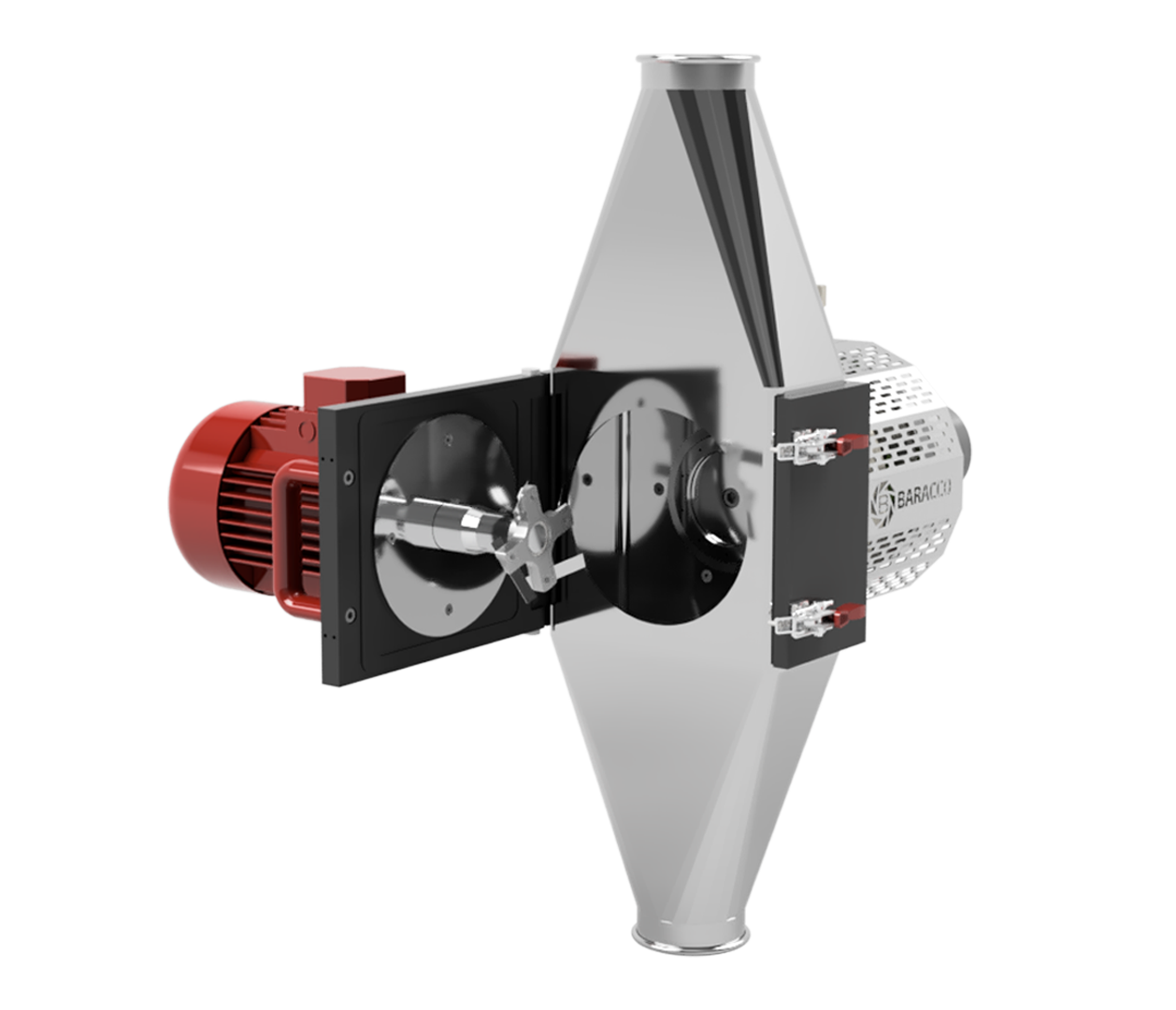 BPA
Baracco air pelletising systems
BPA100
The BARACCO air pelletising system was specially developed for those easy-to-process materials such as polyethylene and PVC that have a low specific internal heat.
In normal systems, water is used to cool and convey the pellets.
In some applications , common drying methods are unable to achieve satisfactory residual moisture levels; for example, the processing of wood-plastic composites in an underwater pelletising system requires a considerable amount of drying.
Our BPA100 is designed to cool and convey pellets without using water. At the same time, the system benefits from thermal insulation, achieving uniform cutting and easy conveying of pellets from the 'cold' cutting plane, without generating chains or agglomerates.
How Baracco Pelletising Systems Work
The system consists of a pelletising unit, a conveyor fan with soundproofing cover, piping, a cyclone and an electrical control system.
The melt is directed to the pelletising head with the die installed and the emerging melt filaments are pelletised. The pellets are moved and dried by an air flow produced by the conveyor fan and discharged through the cyclone.
This special design allows the plastic recycling equipment to efficiently pelletise HDPE, LDPE and LLDPE with minimal material degradation.
It is an economical machine that is easy to use without taking up too much space.
It has an average output of 50-80 kg per hour.